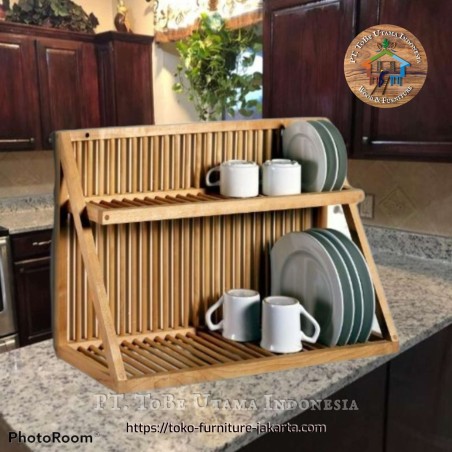  
Dish Rack Wall
Teak wood racks to dry the kitchen furniture before being put into the kitchen set cabinet wich usualy made of plywood. put it on the sink with the vegetables
In case of delivery please contact us, we will then determine the price based on product + address.
Dish Rack Decorative Wooden Wall Hanging for Your Kitchen

Versatile shelf that can be placed on a table or can be attached to the wall to make the room still spacious. Made of teak wood which has a high level of hardness and is water resistant so that the shelf is not easily porous. We sell retail and are ready to export in large quantities. Stock is unfinished, it may take several days or even weeks (depending on the number of orders) for finishing, quality control and packing before shipping. Please discuss with our customer service by clicking on the whats app image on the website.
46 other products in the same category:
No customer reviews for the moment.