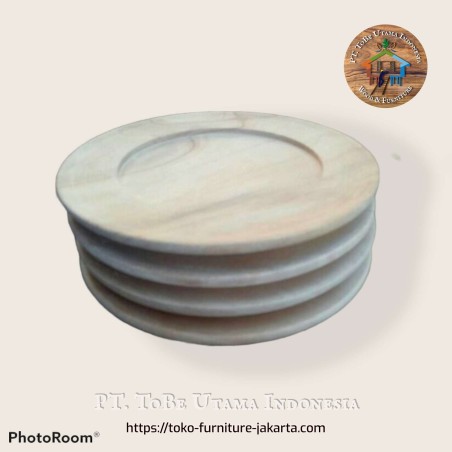  
Wooden Plates
Teak wood plates can be your choice of serving food in a restaurant, home or café. With a natural and natural impression, it adds to the specialty of your food dish
In case of delivery please contact us, we will then determine the price based on product + address.
Wooden Plate Natural Finished for Restaurant and Your Kitchen Set Collection

Those who have a culinary business, wooden plates and other wooden furniture are currently popular. Don't be out of date, let's replace your melamine plastic plates with wooden plates that are healthier and environmentally friendly. Made of teak, mahogany and other hardwoods. There are various sizes available, you can order them for large quantities. Also serve retail for available stock.
46 other products in the same category:
No customer reviews for the moment.