Wood Logs & Timber Wood
We provide logs of teak, mahogany, trembesi and other types of wood.
The logs we sell are official Indonesian government timber.


Teak wood is one of the best woods in the world, because it has a class II strength level and a class I level of durability against wood pests. Another advantage is that it has a very good fiber texture, so it is admired and widely used by the people of Indonesia and the world, for indoor and outdoor furniture, as decoration, for handicrafts and art materials, as home materials for durability and so on.


The logs we sell are of various diameters and lengths which vary according to order.
Contact us for details and availability.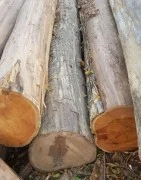 Showing 1-11 of 11 item(s)