Filter By
Accessories
The beauty of a house is not perfect without decorations and accessories.

That's why we create accessories with high artistic value for every corner of your home by our handy crafts collections.

We produce decorative accessories made from wood such as: Sculptures, reliefs, calligraphy, carvings, wall shelves, mirrors, cellphone holders, flower pots, jewelry boxes, pencil holders, tissue boxes, key chains and key hangers, cake and chocolate boxes, etc..
We will make it according to your request or with the design we have.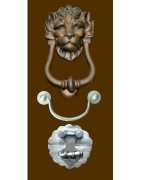 Showing 1-48 of 92 item(s)