Filter By
Living Room
Make your family room more natural with our handcrafted wooden furniture.

Talk about the living room, not only about chairs or sofas and coffe tables, but also sideboards, shelves, mirrors, flower pots and accessories.

We make it according to customer requirements. We accept orders with the design you brought, or with the design we have. We will produce it with or without finishing.
We are ready to work with traders, factories, developers, contractors, hotel owners, appartments, and home owners.
Minimum order one container 20 feets. Also we sell our stocks for retails.


Make stay at home more enjoyable with wooden furniture or mebel and beauty of decorations while sitting on a comfortable sofa with your family.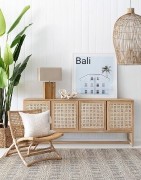 Showing 1-48 of 138 item(s)