Filter By
Fences
A wooden fence is a barrier around a house.
Our wooden fence is very resistant to extreme weather, and has a warmer design than other fences, so it has the advantage of giving a calm and cool impression. Wooden fences are perfect for places with lots of greenery.


ToBe Utama chooses quality wood that is waterproof and termite-resistant. We are also ready to do on-site installation at a low cost for local areas and with additional cost for abroad.


Please contact our Customer Service for ordering and installation if needed.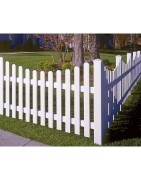 ToBe Utama is a woman-owned company that processes logs into raw materials and ready-to-use goods.
We collaborate with many contractors for building construction projects, housing construction and hotel interiors.
Apart from being a supplier of wood and natural stone, ToBe Utama also produces and supplies furniture and crafts for hotels, offices, restaurants and residential homes.
To discuss further, please contact our customer support:

contact us