Soap Place
Beautify your bathroom and make bathing more enjoyable with a marble soap dish.

Accept a minimum order of 50 pieces. We are ready to work with traders, factories, contractors, hotel owners, villas, appartments, and home owners. We also sell units for available stock items. Please contact us for stock available.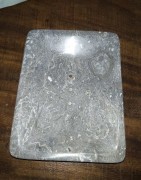 ToBe Utama is a woman-owned company that processes logs into raw materials and ready-to-use goods.
We collaborate with many contractors for building construction projects, housing construction and hotel interiors.
Apart from being a supplier of wood and natural stone, ToBe Utama also produces and supplies furniture and crafts for hotels, offices, restaurants and residential homes.
To discuss further, please contact our customer support:

contact us