Decoration
We create various designs for indoor and outdoor decoration.

We making crafts, sculptures, flower pots, guci, tissue boxes, fruit dish, carvings, caligraphy, tablecloths, chair covers, etc.
The materials we use including woods, terracotta, sand stone and fabrics.

We are ready to supply traders, interior designers, hotels, apartments, villas and homes.
We sell units for available stock and accept orders in large quantities.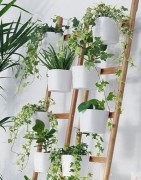 Showing 1-48 of 59 item(s)