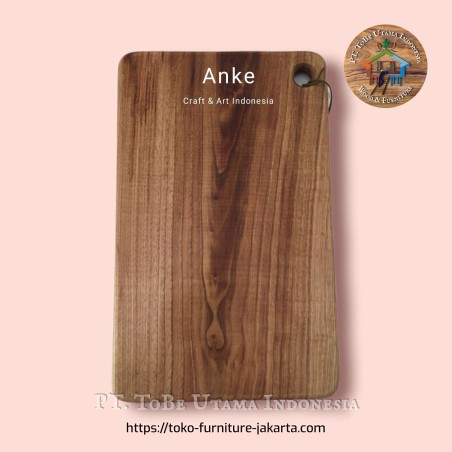  
Anke Cutting Board
Teak cutting boards have been widely used by restaurant and home chefs, with a strong and beautiful texture making teak the choice of cooking companions
In case of delivery please contact us, we will then determine the price based on product + address.
A Simple Cutting Board Made of Hardwood for Everyday Cooking

Versatile wooden cutting board with holes for easy holding and hanging. You must have this furniture in your home kitchen or for a restaurant. For everyday use. Made of teak, mahogany, jackfruit and other hard woods that are easy to recycle and environmentally friendly. Great for wedding favors with your name engraved on it. Also great for branding with your company or community name and Logo. Accept orders in large quantities, also serve retail for available stock.
46 other products in the same category:
No customer reviews for the moment.