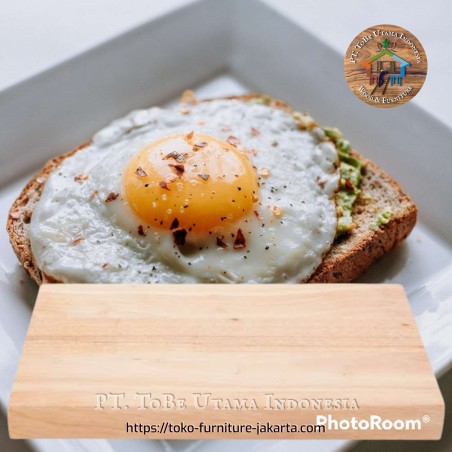  
Food Placemat
Solid wood serving food trays, suitable for a restaurant or as part of your home kitchen equipment. Put it on the dining table for delicious bread and cakes
In case of delivery please contact us, we will then determine the price based on product + address.
Food Placemats Tableware for Serving Food Restaurant Style

Made from hard woods such as teak, mahogany, acacia, jackfruit and other hardwoods with food safety standard finishing. We use natural oils to maintain safety and health. This food mat is perfect for a culinary business or for your personal kitchen. You can put bread, cakes, dim sum or sushi on it. It's also good for wedding souvenirs with your name engraved. We serve retail sales and demand in large quantities. For the type of wood you want, please contact us to order or we will send it randomly. Stock is unfinished, it may take several days or even weeks (depending on the number of orders) for finishing, quality control and packing before shipping. Please discuss with our customer service by clicking on the whats app image on the website.
46 other products in the same category:
No customer reviews for the moment.