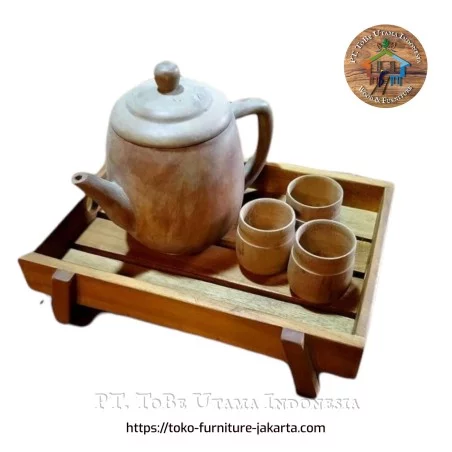  
Japanese Tray
This Japanese-style food tray is perfect for serving food, with teak adding a natural and beautiful impression
In case of delivery please contact us, we will then determine the price based on product + address.
Wooden Trays Japanese Style for Bringing Your Tea

Tired of your fancy plastic trays or luxury trays, switch to Japanese-style wooden trays. With a handle that can be carried, it is made of solid hardwood which is strong and waterproof to prevent the wood from porous quickly due to spills of drinking water from the glass. Beautiful for your dining table decoration, unique for serving restaurant consumers and beautiful as a gift. Accept custom orders for large quantities.
46 other products in the same category:
No customer reviews for the moment.