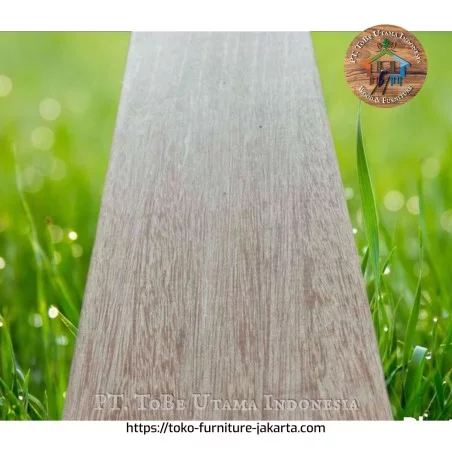  
Bengkirai Wood Plank
Bengkirai wood is widely used for building materials because it is not easily weathered. Besides being used for roof battens, it is also used for outdoor wood floors.
In case of delivery please contact us, we will then determine the price based on product + address.
Bengkirai Wood Planks for Building Materials and Decking Floor Garden

Borneo is famous for its forests that produce quality wood, one of which is Bengkirai wood which is very hard and resistant to water. However, because the pores of the wood surface are rough, this wood is not used for furniture, but is used for floor and other exterior decking. We serve retail sales and are ready to export in large quantities to supply furniture traders. Please contact us to discuss by clicking on the whats app image on the screen.
Kayu Bengkirai Kalimantan
38 other products in the same category:
No customer reviews for the moment.