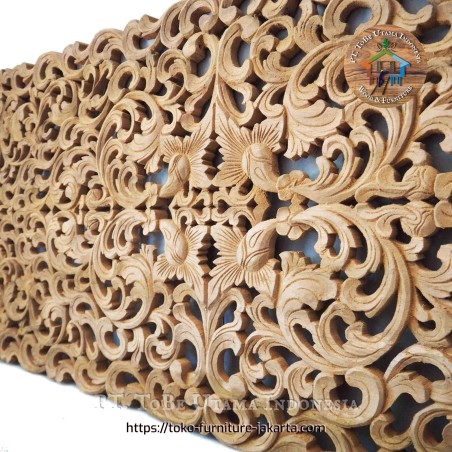  
Wall Teak Bali
Our natural shaped wooden panels are irregularly designed, a special attraction on the wall. Suitable for indoors and outdoors, for a tropical flair.
In case of delivery please contact us, we will then determine the price based on product + address.
Wall Decoration Bali Style Carving Made From Solid Wood

These wooden panels are popular with people who live in cities. The natural shape and color of wood can make a room warmer. Pieces of wood that are designed irregularly make a special attraction on the wall. This wood panel is suitable for indoors and outdoors so that the residence becomes more tropical look.
No customer reviews for the moment.
48 other products in the same category: