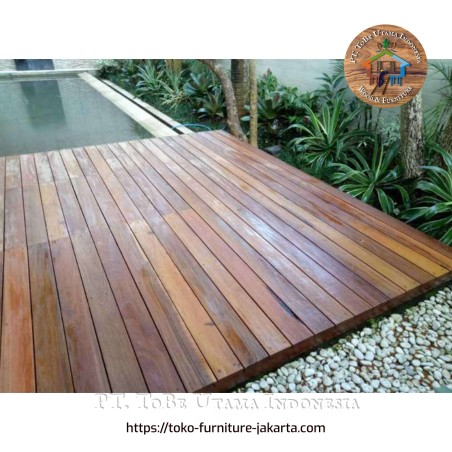  
Flooring Bengkirai Finished
Besides teak wood, another option is bengkirai. Because this wood is quite hard, we use it as building material and for wood flooring.
In case of delivery please contact us, we will then determine the price based on product + address.
Bengkirai Wood Flooring for Patio, Garden Floor and Outdoor Decking Floor

Bengkirai wood is very hard with straight fibers, widely used as building materials such as beams and rafters. In addition, bengkirai wood is also used as wood floors both indoor and outdoor because of its water resistance and durability. ToBe Utama provides it for your project needs. Please contact us for more detailed information.
Flooring Bengkirai Finished
No customer reviews for the moment.
38 other products in the same category: