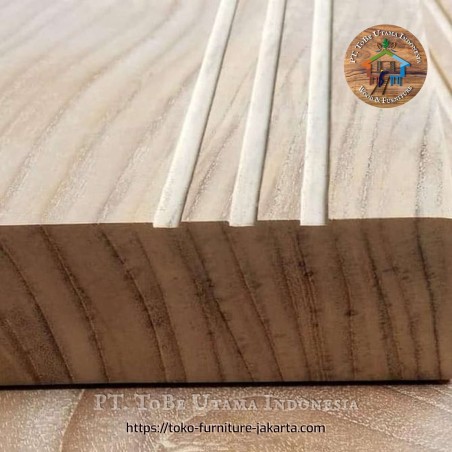  
Teak Stair Treads Timber
We serve requests for stair treads that are finished or unfinishing. Can be made of teak, mahogany, acacia or trembesi wood. We accept orders for stair treads with thickness and width to suit your needs. Available materials from teak, mahogany, acacia and trembesi. Please contact us for further discussion. Also available are stair railings and hand railings from bengkirai wood.
In case of delivery please contact us, we will then determine the price based on product + address.
Beautiful Teak Wood Stair Treads Taking Your Steps to the Beauty of Nature

The beauty of the pattern and color of teak wood, radiates in every sheet. This stair treads is suitable for those of you who like wood art. We make them in various sizes, thicknesses and widths and finishes to suit your needs. To prevent slipping, we form the steps with anti-slip lines. We prepare your safety needs for the stair treads that you will use.
38 other products in the same category:
No customer reviews for the moment.