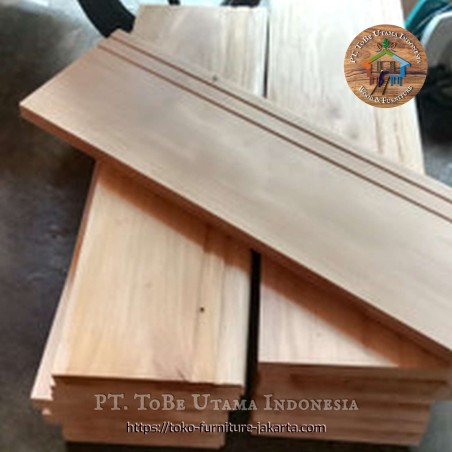  
Mahogany Stair Treads Timber
We accept orders for stair traps with lines to prevent slipping, made of mahogany wood with sizes that suit your needs. We also serve orders for stair traps from other types of wood such as teak, acacia and trembesi. Stair railing and hand railing are also available.
In case of delivery please contact us, we will then determine the price based on product + address.
Mahogany Wood Treads Stair With Anti Slippery for Your Modern Home Design

To give the impression of a bright and warm color, stairs made of mahogany are the best choice. Because of the reddish color of this wood and the surface is smooth to touch it.
Mahogany Stair Treads Timber
38 other products in the same category:
No customer reviews for the moment.