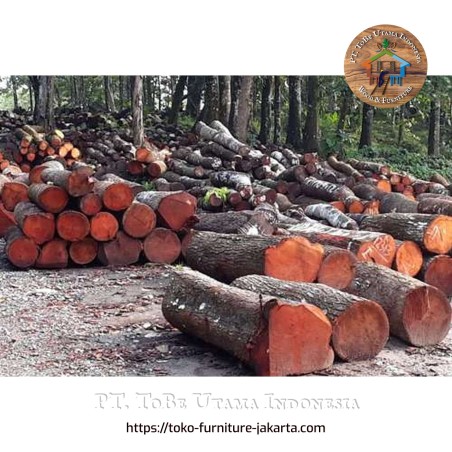  
Kayu Mahoni TPK Perhutani
We serve requests for mahogany wood, boards and beams of various sizes. Good quality TPK wood from a government company, PT Perhutani.
In case of delivery please contact us, we will then determine the price based on product + address.
Mahogany Wood Timber Boards Beams Pergola and Any Interior Custom

Mahogany wood which has a bright pink color and smooth surface is widely used by contractors as building materials for interiors such as stair traps, parquet wood floors, furniture etc. We provide for your project needs or for furniture manufacturers, in the form of boards, beams and logs. Mahogany wood has a smooth surface and a bright pink color. This wood is suitable as a basic material for making furniture and interiors. We sell it in the form of logs, boards and blocks. We also accept orders for the manufacture of other interiors such as doors, stair treads, carvings, furniture, etc using mahogany wood.
Kayu Mahoni TPK Perhutani
38 other products in the same category:
No customer reviews for the moment.