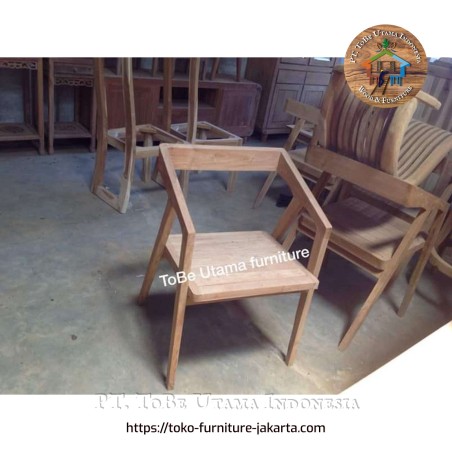  
ToBeU Chairs Kemang
Chairs made of teak are sturdy to support your weight, and are comfortable to sit on. Suitable for relaxing on teras, gardening or for dining chairs.
In case of delivery please contact us, we will then determine the price based on product + address.
Dining Chairs for Cafe's and Restaurant's Made From Teak Wood

The chairs we make are not only good for decoration, they also need to be sturdy to support your body weight, and comfortable to sit on. Made of teak, which is strong and durable, suitable for relaxing in teras, in gardens, for dining chairs and cafe chairs as well as for being combined with a work table.
18 other products in the same category:
No customer reviews for the moment.