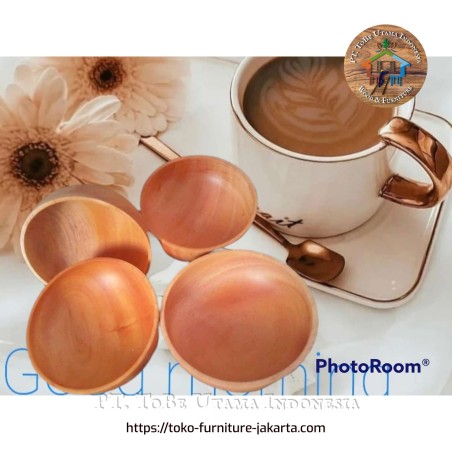  
Small Mahogany Bowls
This mahogany chili bowl is an option to beautify your dining table, with an attractive shape that adds value to your dish
In case of delivery please contact us, we will then determine the price based on product + address.
Small Bowl Sauce and Spices Place for Your Kitchen Utensils Collection

Using unique small furniture at home or in a restaurant will be an attraction and add to the enjoyment of food. This beautiful mahogany wood bowl is very sweet to have on your dining table. Suitable for putting chili sauce, sauce, spices and mayonnaise. We produce them in large quantities. Ready to export for hotel and restaurant needs.
46 other products in the same category:
No customer reviews for the moment.