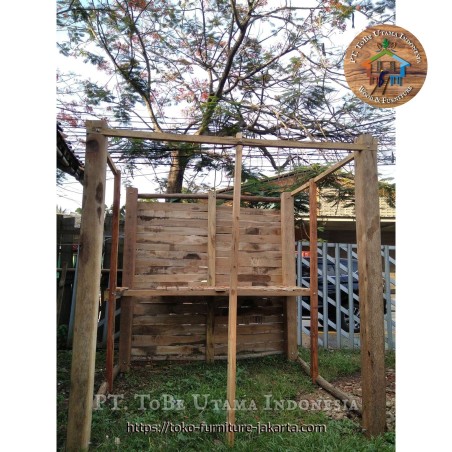  
Wooden Playground for Kids
Playgrounds are not only entertainment, but also good for training children to be able to hang, climb cliffs, climb stairs and recognize wood as a natural and safe material. Made of hard of coconut wood and teak wood with sizes that will be tailored to your needs.
In case of delivery please contact us, we will then determine the price based on product + address.
Wooden Playground for Your Kids and Kindergarten School's

Online schools make many children feel bored at home. We provide solutions to keep children active in a healthy outdoor environment. Climbing stairs, hanging, rock climbing and sitting relaxed on a natural wooden plank will definitely make children happy. This playground is made of hardwood and the poles are made of sturdy coconut wood, so it is safe for children and the environment.
Wooden Playground for Kids
19 other products in the same category:
No customer reviews for the moment.