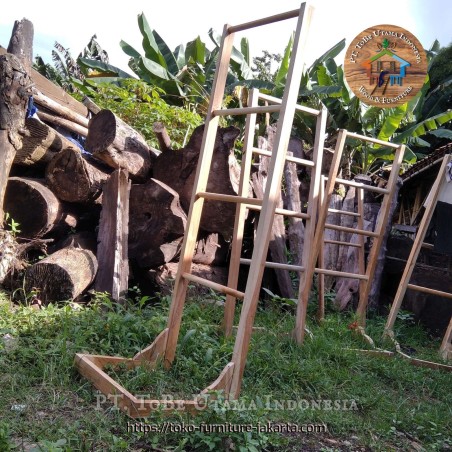  
Standing Towel Bars / Hangers - Teakwood
Clotheslines that can be placed in the bathroom as a towel hanger, or outdoors as a clothesline. Made of durable teak wood with several sizes of wood thickness. We are ready to produce it in bulk quantity. Please contact us for detail information.
In case of delivery please contact us, we will then determine the price based on product + address.
This Towel Holder Can Be for Clothes Hanger for Your Bathroom or Outdoor

This clothes hanger can be placed anywhere, in the bathroom as a towel hanger, on the terrace as a hanger for drying clothes or to hang plants in your backyard and even you can put it in the balcony.
Standing Towel Bars / Hangers - Teakwood
19 other products in the same category:
No customer reviews for the moment.