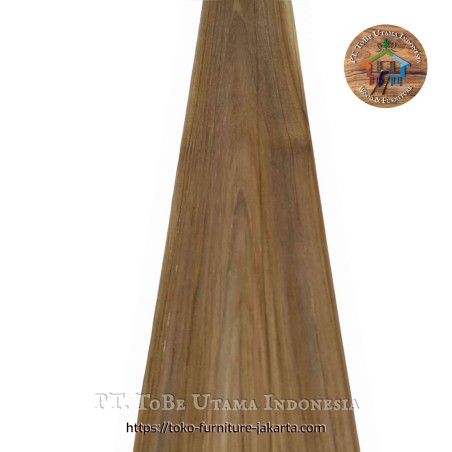  
Teakwood Plank
For those of you who love wood, you must be familiar with teak wood, with a strong and beautiful texture making teak the choice of many people
In case of delivery please contact us, we will then determine the price based on product + address.
Teak Wood Planks for Furniture Makers, Interior Design Projects and Any Contractor Projects

Versatile teak wood plank that has been smoothed on all 4 sides and has been dried to prevent the wood from cracking and shrinking. The wood we sell is wood from the forest owned by the Perhutani Government Company which is legal with the rules and the best quality wood choices from Indonesia. Hard wood with beautiful patterns and colors for a natural luxury that is resistant to water, does not rot easily so it is suitable for outdoor, easy to recycle and environmentally friendly. Used for room decoration, wall shelves, partitions, to make furniture, wooden floors and building interiors. Accept orders in large quantities with the size you need, ready to export and supply traders and property contractors, also serve retail for available stock.
5 other products in the same category:
No customer reviews for the moment.