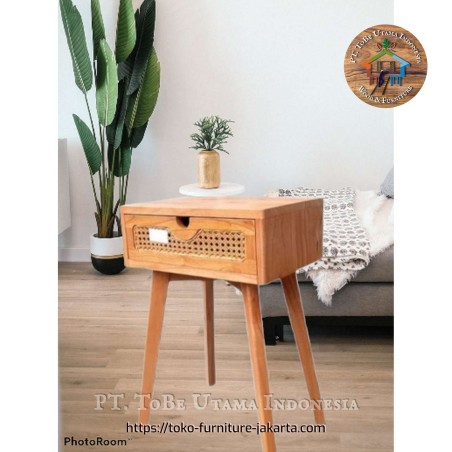  
Bedside Table
Nightstand table with a stylish modern design, combination of wood and rattan for the bedroom. Also great for a corner table beside the sofa in your living room
In case of delivery please contact us, we will then determine the price based on product + address.
Bedside Table Cabinet With Drawers for Your Bedroom

Made of teak wood combined with rattan, this nightstand looks ethnically modern with a simple design. It is suitable to accompany your bed or to be placed on the side of the sofa in the living room. We serve retail sales and demand in large quantities. Stock is unfinished, it may take several days or even weeks (depending on the number of orders) for finishing, quality control and packing before shipping. Please discuss with our customer service by clicking on the whats app image on the website.
Meja Samping Tempat Tidur
12 other products in the same category:
No customer reviews for the moment.