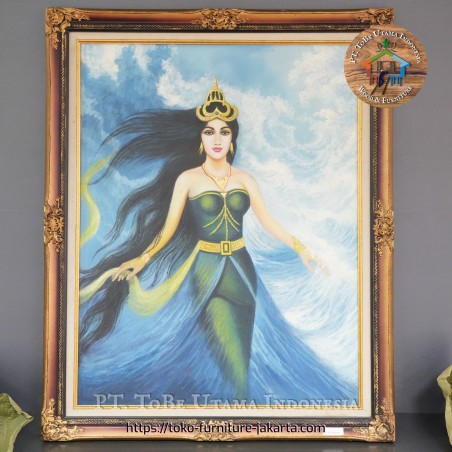  
Painting "Nyi Roro Kidul"
A work of high artistic value from the power of imagination is depicted in a unique mythical painting, the painting of Nyi Roro Kidul Ratu Pantai Selatan.
Get cheaper prices for large projects.
In case of delivery please contact us, we will then determine the price based on product + address.
Our policy for return and refund of goods, special orders, repair and replacement items and goods with special prices or discounts.
Painting "Nyi Roro Kidul"
The land of Java, Indonesia, which is full of fairy tales and stories from the past with myths that are believed to this day.
Starting from the history of the Kingdom, kejawen science, metaphysica, heirloom keris, magical antiques, and others.
One of the tales that is believed by the Javanese people is about Queen Nyi Roro Kidul's mother from the southern sea coast with her white horse, which is said to have often appeared, especially in the ocean.
This myth is widely believed that Queen Nyi Roro Kidul's mother has extraordinary supernatural powers.
So that many people often come and bathe in the South Seas to hope that the Queen of the South Coast can help make her wish come true.
But back to ourselves whether we want to believe it or not.
This is not equating God, but this is one of the Indonesian Cultures that is believed until now.
I mean that Queen Nyi Roro Kidul's mother from the southern sea coast is a loving, gentle, unpretentious, charismatic and very beautiful person.
That's what I see in this painting.
The work of a high-level imagination from an anonymous painter, who does not want his name to be famous, but this painter humbly wants to convey the figure of Queen Nyi Roro Kidul's mother as seen with his inner eye.
Then created a beautiful and beautiful painting that captivates the heart and eyes of the beholder.
The painting reflects the figure of a woman who is kind and modest, with beautiful long hair in the middle of the ocean.
Dressed in a bright green color, where the green color is often interpreted as a symbol of a nature with shady trees, and the strength of the waves that look calm but sometimes washed away.
This painting is an extraordinary masterpiece for the beholder.
Not only a symbol of beauty, meditation, the power of mind and imagination, but also very beautiful as a wall decoration in a special room as a collection of antiques that are worthy of investment with high artistic value.
No customer reviews for the moment.
Your review appreciation cannot be sent
Report comment
Are you sure that you want to report this comment?
Report sent
Your report has been submitted and will be considered by a moderator.
Your report cannot be sent
Review sent
Your comment has been submitted and will be available once approved by a moderator.
Your review cannot be sent
23 other products in the same category: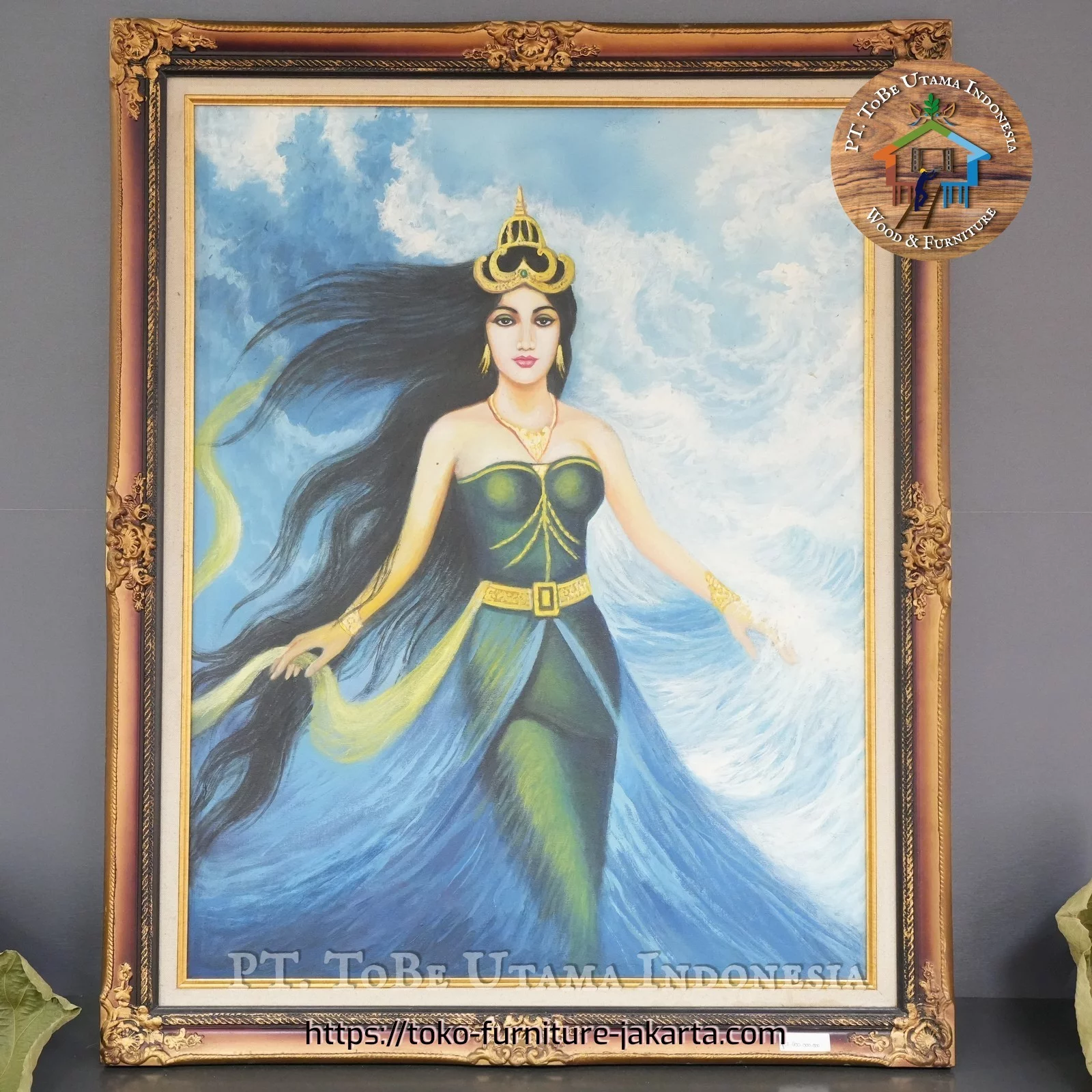 ToBe Utama is a woman-owned company that processes logs into raw materials and ready-to-use goods.
We collaborate with many contractors for building construction projects, housing construction and hotel interiors.
Apart from being a supplier of wood and natural stone, ToBe Utama also produces and supplies furniture and crafts for hotels, offices, restaurants and residential homes.
To discuss further, please contact our customer support:

contact us