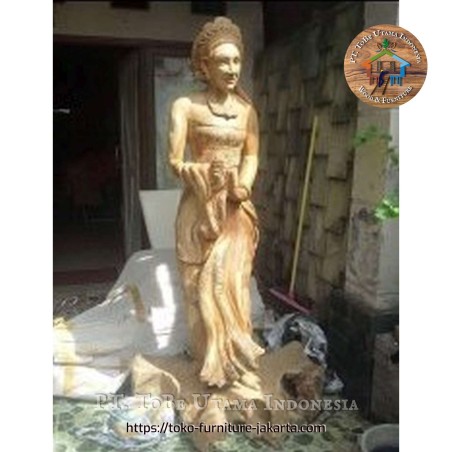  
Java Sinden
Antique and unique: Made from very old teak trunks! A Javanese Sinden with traditional gamelan music and wayang kulit wearing a carved bun and batik cloth.
In case of delivery please contact us, we will then determine the price based on product + address.
Wooden Statue of Java Singer for Antique Collection

Made from very old teak trunks this wood does not crack due changes in the weather. Describes a Javanese Sinden or singer with Javanese traditional Gamelan music which is usually accompanied by Wayang kulit performances. Wearing a bun and batik cloth which is very beautifuly carved. Artistic not only from the form and philosophy, but also from the materials used. Very antique and unique, for collection or investment.
No customer reviews for the moment.
9 other products in the same category: